professional first aid, medical and saftey services
We started in the TV and Film industry and have now expanded into industry and sports & entertainment events
WE CAN HELP
Provide AEMCA certified Paramedics for on-site medical coverage to theTV & Film industry and sport & entertainment events.   
Provide Registered Massage Therapists/Physical Therapists & Osteopaths.  
Provide Medical Advisors to construction and development companies.
we are really good at this
Providing First Aid, CPR/AED, and Emergency First Responder certification for employers in a wide range of industries.
Why choose us?
Just a couple of reasons you may want to consider
Reason one
We have over 10 years of experience working in many diverse industries and special events.
Reason two
When we work with you, you can rest assured that our team is 100% committed to your project & special needs.
Still not convinced? Here is another one:
Reason three
We pride ourselves in providing skilled and professional services that is always there when you need us.
What our clients have to say
"I have worked with Project First Aid Services for 6 years and I hold them in the highest esteem and have complete faith and trust. "
Andrew Chapin | A-EMCA(f)
"I have been working with Project First Aid Services for several years and I would trust my life in there hands any day"
Kenneth G, Wilkes | Giffels Corporation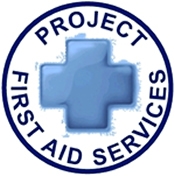 East Gwillimbury, Ontario, Canada